90 Day Fiance stars, Chantel Everett and Pedro Jimeno received their own spin-off show called The Family Chantel. The couple received their own show when fans expressed how much they loved the pair. That is a bit surprising seeing that they also have a lot of people who love to hate them. Viewers just learned of a weird, silly nickname Pedro gave his wife Chantel.
A crazy and dramatic family, that families love
 TLC introduced fans to Chantel and Pedro on 90 Day Fiance. Viewers watched as Chantel introduced Pedro to her very outspoken family. The constant rollercoaster ride of their relationship has always kept fans engaged in their story. However, there has been one particular quirk of the couple that has caught the attention of fans. 
The silly nickname that got fans attention
Pedro always calls his loving wife Chantel by the nickname "Pinky Winky." While Chantel calls Pedro 'Pepe Wepe and fans are curious to know why? Everyone noticed it on the show the last few weeks on new episodes. 
How Chantel Everett and Pedro Jimeno met
Chantel and Pedro met while she was looking to improve her ability to speak Spanish. Chantel met Pedro while on a trip to the Dominican Republic when he becomes her Spanish teacher. The two continued a long-distance relationship, and Chantel went to the Dominican Republic often to visit Pedro. Pedro surprisingly asked Chantel for her hand in marriage during one of these visits.
We are introduced to Chantel's, high energy family
Chantel worried a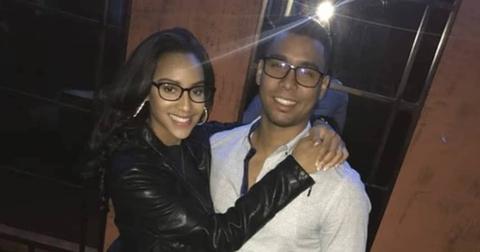 bout how her family would perceive her now fiance, Pedro. She thought that her family may think that Pedro was in the relationship for a green card. This seems to be common with participants on 90 Day Fiance. Chantel tried to avoid allegations from her family, deciding to lie and tell them that Pedro was in America on a student travel visa.
The two finally wed
Chantel and Pedro were married in the U.S, and things were going well for the newlyweds. Then come Chantel's family and Pedro's family also became involved in the marriage. Pedro revealed that since he lives in the U.S., his family expected him to send money back. Chantel's family felt it was not fair that Pedro's family benefited from Chantel in the Dominican Republic. All these causing issues for the pair according to Distractify.
Nicknames for each other
So, where did the couple's nickname come from? It seems to still be a mystery. Many fans have questioned the origin of the nickname, but there doesn't seem to be a definitive answer. Could it just be a funny play on words that made the nicknames take hold? Until the couple comes out and tells views, they can only guess!
Latest posts by Debbie Ritenour
(see all)