Okay, everyone. We have some tough news to share. According to Yahoo! the Friends reunion special will NOT be available when HBO Max launches in May.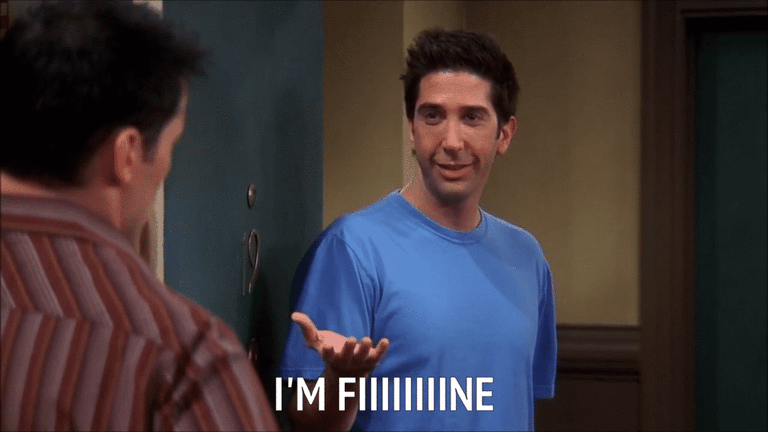 We're totally fine with this news, we swear. Friends has brought us so much and continues to deliver through online streaming. They've given us laughs, inspiration to hang out in a coffee shop, apartment goals, endless references, and of course friend goals. Is it too much to ask for one more thing? We just want a reunion special already!
The one where the cast of Friends reunites
The Friends cast planned to reunite on the show's set for a retrospective to help kick off the new streaming service HBO Max, which debuts this May. But sadly production is postponed. Star Courtney Cox said they were supposed to film on March 23 and 24, but that did not happen due to the coronavirus pandemic.
The reunion special will feature behind-the-scenes footage from all 10 seasons. But, luckily the show is still planned and will be happening. There is just confusion on when exactly they can film.
Ben Winston will direct the special and executive produce along with original Friends creators Kevin Bright, Marta Kauffman, and David Crane (huge shout out to them!). The six classic Friends themselves are also executive producing the special.
The one where you've lived under a rock for the past 25 years
For those of you who have managed to live under a rock for the last 25 years, Friends is a very famous scripted television series. The series aired on NBC from September 22, 1994, to May 6, 2004, lasting a whopping 10 seasons. It is among the most popular TV sitcoms in history, and still stands the test of time with each new generation finding a place for it in their binging favorites list.
Friends starred many actors who we all know and love today. Those stars were Jennifer Aniston, Courteney Cox, Lisa Kudrow, Matt LeBlanc, Matthew Perry and David Schwimmer. The premise of the show is following six friends in their 20s and 30s throughout their daily lives. The friends live in apartments very close to each other in New York City. The Friends group truly is the original squad goals.
For now, HBO Max doesn't have a specific launch date. But, it will definitely be in May. Despite not having our reunion special, all 236 episodes of "Friends" will be available when the service launches. YAY!
Be sure to check back in with TV Shows Ace for your latest news on when you can expect the Friends reunion special to hit the screen!
Latest posts by Danielle Behrens
(see all)